Username:
mbare
First Name:
mike
Last Name:
bare
Icon:
Member Since:
03/22/08 05:51 PM
Last Login:
08/13/11 11:47 AM
Profile Views:
8204
City:
summersville
State:
West Virginia
Zip:
26651
Country:
USA
Website:
Interests:
Fly tying, lure making, camping, and canoeing. Also enjoy throwing darts and music.
About Me:
Married with 2 sons(8&5)
Favorite Fish
to Catch:
smallmouth bass,walleye, sauger
Favorite Type
of Fishing:
wading
Water Type:
Freshwater
Favorite Lures:
jig-n-craw, spook,4"grub, poppers
Fishing Rods:
4wt.,6wt.,2 8wts., and 1 9wt fly rods. 40 rod and reels- ultralight spinning to heavy baitcasters.
Fishing Reels:
garcia,zebco,pinnacle,pflueger, daiwa,shakespeare,bass pro
Fishing Techniques:
walking a spook and fishing the slop with a frog.

Favorite Fishing Spot:
any smallmouth stream

Flag Profile:


Name
Details

Map It

Burnsville Lake musky fishing
No Reviews
Views: 3579
Burnsville Lake
10/8/2010

Fished Burnsville Lake for musky with no action. Very foggy and quite chilly to start the day then blue skies later. I hooked and lost a largemouth bass about 4 lbs. on jig-n-craw.

-

---

Salmon Run
No Reviews
Views: 3433
Summersville Lake
9/6/2009

Fished Salmon Run about 3 hours today. Caught 3 smallmouth bass. 2 on a hard jerkabit and 1 on a Zoom shakey head worm.


Map It

---

shakey head bass
No Reviews
Views: 3408
Summersville Lake
8/29/2009

Fished Salmon Run access area of Summersville for about 3 hours. I caught 2 largemouth and 3 smallmouth. Tried several baits but all fish were caught on a Zoom shakey head worm(mardi gras color) fished on a homemade jig head. Missed 4 good hits on a Zoom super fluke jr.


Map It

---

Barboursville Lake
Avg. Rating: 3
# Reviews: 1
Views: 3373
Barboursville, WV
6/6/2009

Fished B'ville Lake for bass and channel cats. No bass action but the cats were biting pretty good on Catfish Dynamite fished about 4ft. deep on a slip float rig. We caught 6 cats and missed a few in an hour and 30 minutes.


Map It

---

Jerkbait smallmouth
Avg. Rating: 3
# Reviews: 1
Views: 2779
Summersville Lake
5/8/2009

Fished Summersville lake for 2 1/2 hours and caught 17 fish. Had to leave early due to thunderstorms. All fish caught on jerkbaits.

-

---

Ohio River
Avg. Rating: 3
# Reviews: 1
Views: 4204
R C byrd locks and dam
11/7/2008

Night fishing for sauger and walleye. Fished RCByrd locks and dam. 1 14"sauger, 2 walleye 3 1/2 and 4 3/4 pounds, and a 5 pound drum. All fish were caught on homemade lure. Rainy and cold, left shortly after midnight.


Map It

---

upper gauley
Avg. Rating: 3
# Reviews: 1
Views: 4074
Gauley River
10/3/2008

Waded upper Gauley river from 10am to 5pm. Caught 14 smallmouth bass, 2 largemouth bass, 4 rock bass, and 1 walleye. Most fish were caught on a 4"stickworm. Water was low and very clear which made fish extremely spooky. Had to make long casts to get bit which also related to many missed fish. Largest fish was an 18" walleye caught on a 4" grub.


Map It

---

This user has created 7 trips
| | | |
| --- | --- | --- |
| | mike bare's Latest Mapable Trips | |
Below are the last 5 "mapable" trips this user has plotted.


| | | |
| --- | --- | --- |
| | mike bare's Trip Statistics | |
No messages yet. Be one of the first to send this user a message.

Send mike bare a message
mike bare's Current Rank: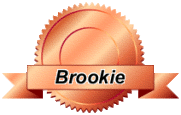 Brook Trout Rank
With 31 Total Points


Previous Ranks Achieved:
How are ranks determined?


Below is where we list statistics for the number of reviews, comments, message board posts, etc. that this user has posted on all the Fish Finder sites. The higher total overall points a user has, the higher the user's ranking.